Protocol Del Pintor Safe & You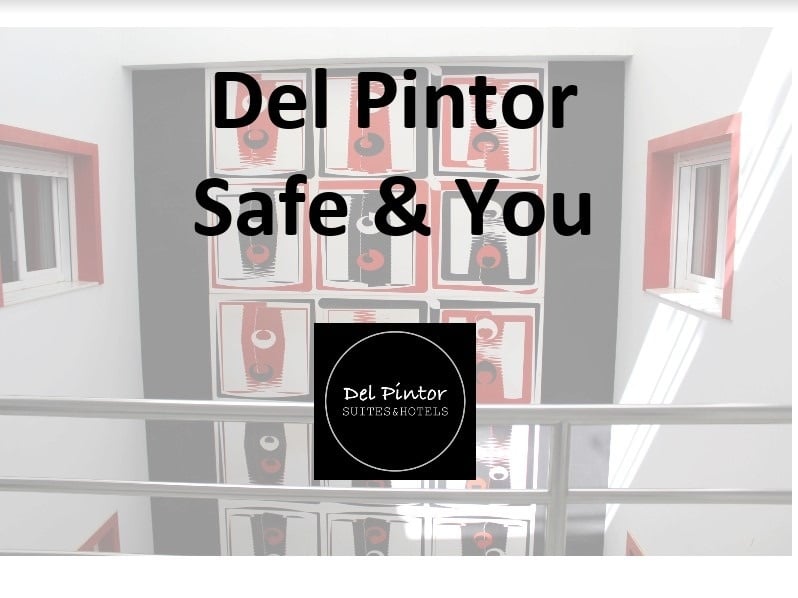 We are now ready for the reunion.
From Del Pintor Suites & Hotels we have created the "Del Pintor Safe & You" protocol, with the aim of implementing the necessary sanitary and hygienic measures in all areas of our accommodation so that you have a most secure and pleasant stay with us. Because our priority is you and our employees.
New security and wellness protocol Del Pintor Suites & Hotels
Given the new situation caused by Covid-19, at Del Pintor Suites & Hotels we are working to guarantee the well-being and tranquility of all our guests.
For this reason, and to comply with the hygiene requirements set by the WHO and the Ministry of Health, we have introduced changes in the services and facilities of the hotel and apartments. All changes have been introduced to guarantee maximum security and tranquility for all our guests.
We present a series of measures so that in your stay you only worry about enjoying your holidays with yours.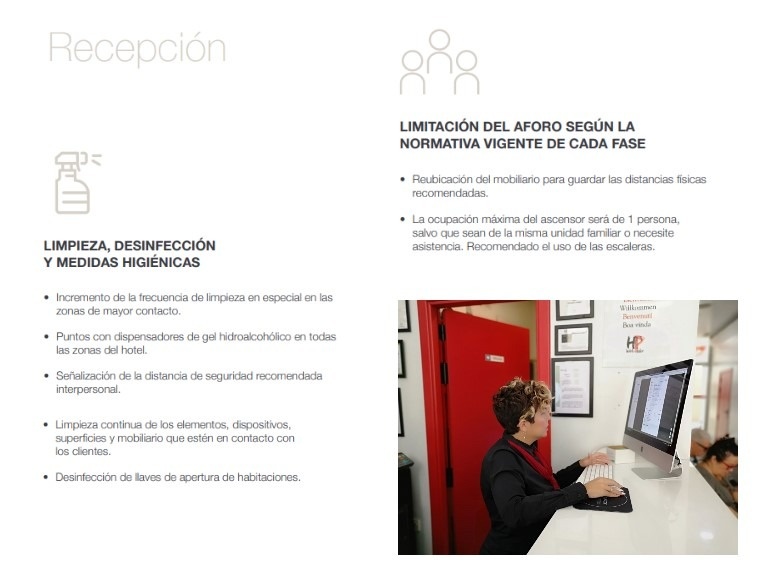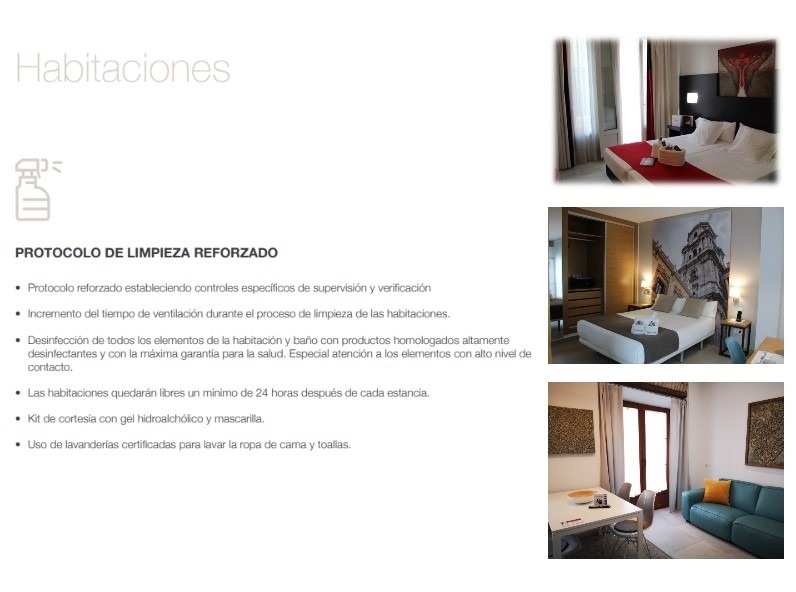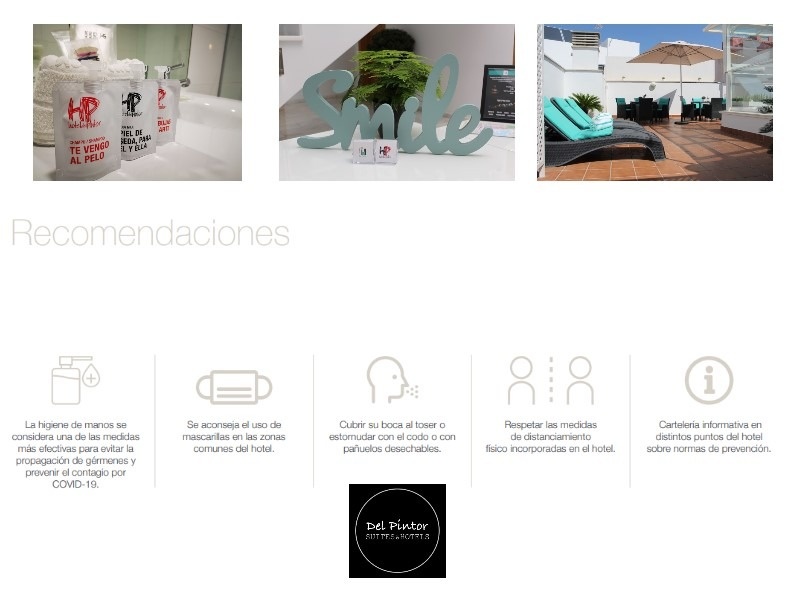 Hotel in the center of Malaga
Del Pintor Suites & Hotels is located at number 27 Calle Alamos, in the center of Malaga , in the "Barrio de Picasso", a few steps from the so-called monumental and artistic triangle of Malaga (Picasso Museum, monumental complex Teatro Romano-Alcazaba and the Malaga Museum, in the spectacular Palacio De La Aduana). A privileged situation to discover the center of Malaga on foot.
It is a boutique hotel with unique architecture located in the historic center of Malaga, and at a practically similar distance from the port and Playa de la Malagueta and the well-known Calle Larios.
If you are looking for a central hotel in Malaga , the Hotel Del Pintor, the benchmark Boutique hotel in the center of Malaga will be your best ally.
In addition, you have the Suites del Pintor and Casas del Pintor, tourist apartments in the center of Malaga, find out at our reception or telephone.
Book online at the best price

952 060 980 ☎
Comments